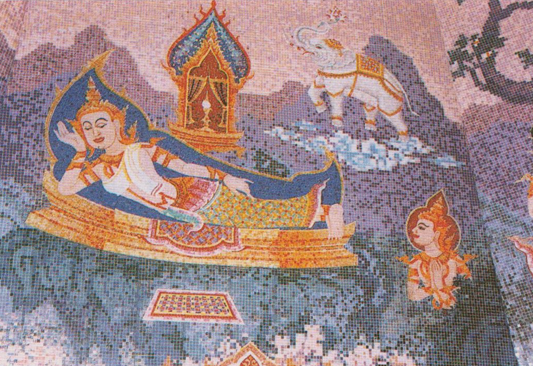 picture 1 Queen Siri Mahamaya was dreaming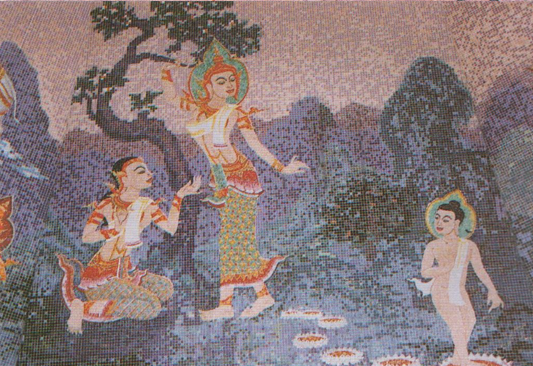 picture 2 Queen Siri Mahamaya gave birth to Bodhisattva under sal tree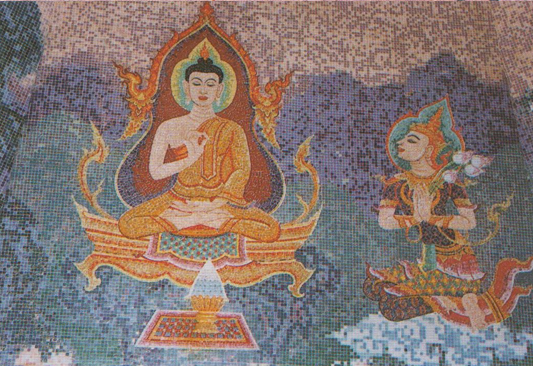 picture 3 Buddha was preaching Deva Sandusit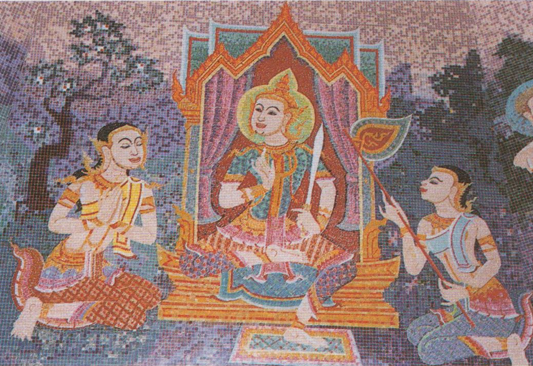 picture 4 Queen Maha Prajapati Gotami was raising Bodhisattva
picture 5 Buddha was ordaining Queen Maha Prajapati Gotami to be bhikkhuni (priestess)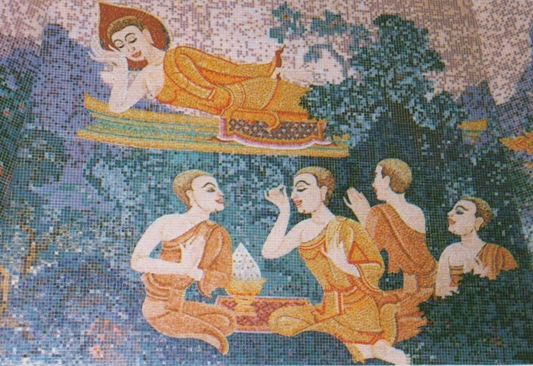 picture 6 Queen Maha Prajapati Gotami went to nirvana
picture 7 Visakha, the great female supporter, was listening to Buddha's preachment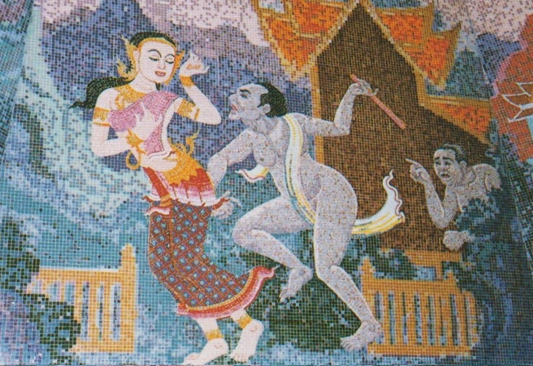 picture 8 Visakha was exiled from Migara the millionaire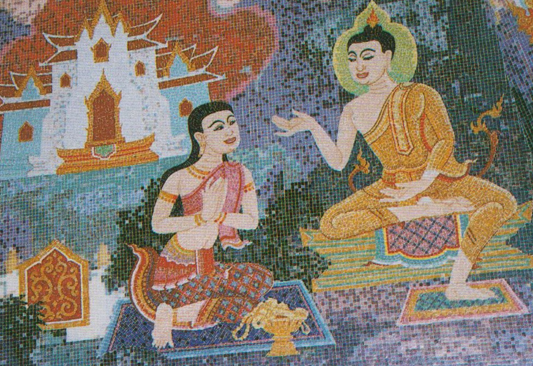 picture 9 Visakha offered metallic castle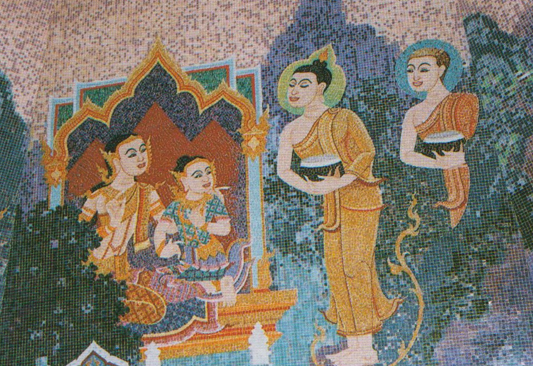 picture 10 Princess Yasodhara asked for treasure for Rahula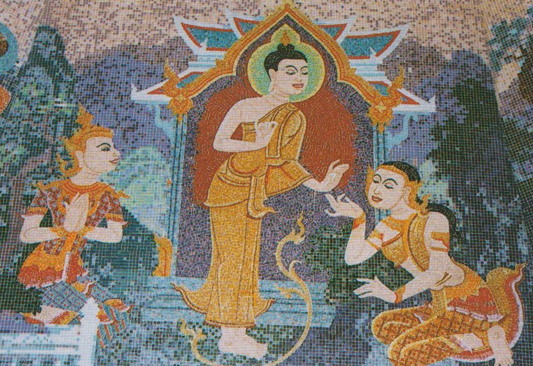 picture 11 Buddha explaining to Prince Yasodhara about outer and inner treasure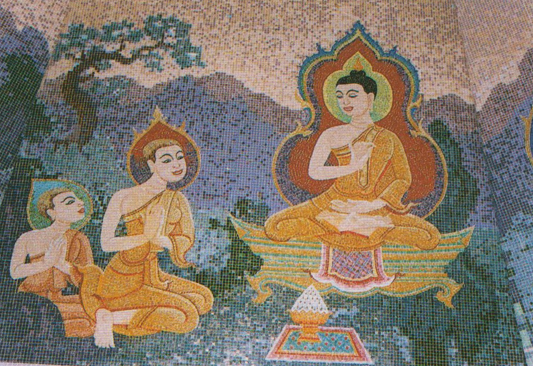 picture 12 Buddha was ordaining Prince Yasodhara to be bhikkhuni
Picture 1 : When Bodhisattva almost leave Tusita heaven to born as human and enlighten to be Buddha, Queen Siri Mahamaya dreamt about great white elephant
Picture 2 : When Queen Siri Mahamaya pregnant at the 10th month, she was willing to go to Devadaha to give birth. But when she arrived Lumbini Vana garden, she birthed Bodhisattva under sal tree shade. Bodhisattva walked 7 steps which was a sign that he will missionary into 7 states in India.
Picture 3 : Queen Siri Mahamaya died 7 days later after gave birth to Bodhisattva and reborn in Tusita heaven becoming Deva Sandusit. When Bodhisattva enlightened and become Buddha, he remind of his mother so he visited Tavatimsa heaven, place of worship and asked Sakra deva to invite Sandusit Deva to see him. Then he preached Sandusit Deva for gratitude.
Picture 4 : After Queen Siri Mahamaya passed away, Queen Maha Prajapati Gotami, Bodhisattva's aunt, has raised him just like his own mother until he grew up.
Picture 5 : When Bodhisattva went ordain and he already enlightened and become Buddha, one time, Queen Maha Prajapati Gotami wanted to ordain, too. So she came to Buddha to ask for ordaining. He granted and ordain her to become bhikkhuni (priestess) . So she is the first bhikkhuni in Buddhism. Later, she is accepted as an Etadagga (the first or the best of the class) in having longest experience in priesthood (female side).
Picture 6 : Priest Maha Prajapati Gotami lived her age until the end. She farewell Buddha and went to nirvana at priestess school in Mahavana, the large natural forest near Vaishali ancient city.
Picture 7 : Visakha the great female supporter was daughter of Dhananjaya, a treasurer of the city of Bhaddiya in Agra. When he was 7, Mendhaka-Setthi (her grandfather) assigned her to welcome Buddha. She listened to his preachment and achieved Sotapanna (stream-enterer). Later on, her father moved to live in Saket city and married Punnavaddhana, the son of Migara the treasurer. Then she moved to live with her husband's family in Savatthi.
Picture 8 : Migara's family believed in nudist cult, not Buddhism. One day there came a Buddhist monk to receive food. Migara pretended not seeing him. So Visakha said to the monk that "Please go ahead, my husband's father is eating old food." This made Migara angry and exiled her from the family. But after investigation by millionaire who was authorized for this case, it turned out that she was not guilty. So Migara had to let her stay and allowed her to do merit with Buddhist monks. She invited Buddha to had meal and he preached to Migara until he admired.
Picture 9 : Visakha the great female supporter had an very expensive ornament name Mahalatapasadhana which costs 90 million. One time she wore this ornament to an important party and went on Buppharam temple which she built it and dedicated to Buddha. She took off this ornament and let her servant kept it. Her servant holds it for long time and felt fatigue so she put it on the banister inside the church and forgot it there. Until she left the temple and just recall so she went back to find it. She found that Phra Anon kept it. Visakha thought that if the priest already touches it, she got to offer it. But due to priest cannot use it, so she announced for selling but nobody bought it. So she bought it by herself and took that money to build metallic castle and dedicated it to Buddha. It's a very large monastery that contains 1,000 rooms.
Picture 10 : Princess Yasodhara, Sitthatta's wife and Rahula's mother, due to before Bodhisattva went ordain, there were treasures at 4 corners of the city. But after Bodhisattva went ordain, all treasures are gone. When Buddha came back to Kapilavatthu, she told Rahula to ask for those treasures. Buddha considered that outer treasures are unsustainable so he gave Rahula inner treasures which is mercily ordained Rahula to be novice. So Rahula is counted as the first novice in Buddhism.
Picture 11 : Rahula's ordaining made Princess Yasodhara so sad. So Buddha explained her about outer and inner treasures until she understood.
Picture 12 : Princess Yasodhara asked to be ordained. Buddha granted. So she was ordained and become another priestess in Buddhism.
At the ceiling of the hall are decorated with brown Sal flower glass mosaic, containing 2 layers of lobe and 12 lobes each layer which adjust brightness 1 bulb per 1 lobe, split outer and inner lobes with dark brown color, attached a tubular lamp at the bottom of each lobe which can adjust brightness and adjust beam at inner lobes to project to the Buddha statue. Moreover, there are lamps projecting beam to Buddha's biography images and Her Majesty's royal duties images nicely. When we turn on all light in the hall, it will be bright, beam project to Buddha statue Phra Buddha Sirikit Dighayumonggol to make it more outstanding. Furthermore, beam projected to images of Queen Sirikit's royal duties which tenderly set them at the right angles and brightness make these images more contrast and more beautiful.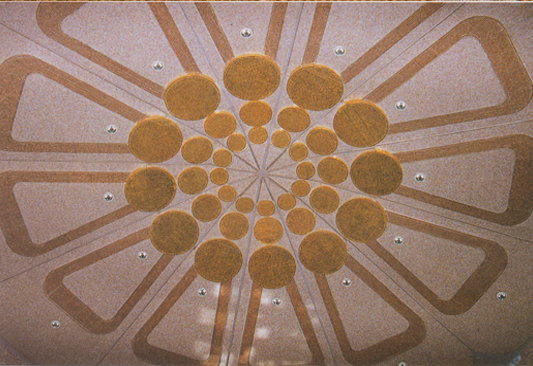 Sal flower : Its appearance looks like Negkassar flower but bigger. Sal flower is relevant to Buddha. He was born under sal tree which legend says, at that time it was blooming looked delightful. When Buddha went to nirvana, he also slept on the pedestal between 2 blooming sal trees, too. So it's a flower which means a lot to Buddhist spirit.